Dr. Nicole Herbots, Ph.D.
Science Director/Managing Partner, Co-Founder Infinitum Bio-Med
Founder/CEO SiO2 Innovates, LLC
N. Herbots received her engineering physics PhD from the UCL. After 3 years at Oak Ridge National Lab, she became IBM Prof. of Electronic Materials at MIT. She joined ASU Physics in 1991 to create the Ion Beam Analysis for Materials (IBeAM), CIMD & MEIS Labs. In 2009, she founded SiO2 Associates, in 2010, SiO2 NanoTech, in 2016 SiO2 Innovates, in 2018, AccuAngle Analytics & MicroDrop Diagnostics, in 2020 in AlzBioSs. In 2022, she co-founded Infinitum BioMed, a partnership with UV One Hygienics.
Disciplines
Biomedical EngineeringElectronic EngineeringEngineering PhysicsSolid State PhysicsMedical PhysicsPhysical ChemistrySurface Chemistry
Dr. Herbots's team synthesize surfaces, materials, thin films, coatings, "interphases" and nano-phases via far-from-equilibrium nucleation and growth at temperatures, for optical, electronic and medical devices & sensors.
Synthesis methods include, CIMD (Int. & US Patent 4,800,200, Herbots et al.) which combines molecular adsorption, ionized species and ion induced deposition, IBO (Ion Beam Oxidation, Int. & US pat. 5,124,421, Herbots et al.), the Herbots-Atluri process (Patents # 6,613,677; 7, 851,361,) and NanoBonding™  (US Patent 9,018,077).
Materials include, Si, SiGe, SiGeC, GaAs, (SiOCH3) in silicone resin, oxide phases such as, SiGeO2, SiGeC oxides, GaAs oxides, NanoBonding™ interphases, low temperature surface processing and chemical processing in class 10-10,000/ISO3-8.
Characterization methods include, Ion Beam Analysis, high resolution Electron Microscopy, Tapping Mode Atomic Force Microscopy, non-destructive light interferometry, UV and IR spectroscopy and 3 Liquid Sessile Drop Contact Angle (3 LCAA) to quantify surface energy, structure, hydro-affinity, pepto- and lipo-affinity. Recent innovations include, semiconductor and bio-polymer nano-phases such as subnanometer ordered silicon dioxides (Int & US Patent 6,613,677, Herbots et al.), heteroepitaxial oxides (US Patent 7,851,365, Herbots et al), new bio-compatible emulsion coatings for human devices implants controlling condensation (VitreOx™), scarring (ProteinKnox™) and blood contamination (HemoClear™).
Dr. Herbots initiated in 2004 SiO2 Associates, with graduate students, & colleagues in academia & industry. In 2010, she founded SiO2 NanoTech. In 2013, she re-incorporated SiO2 NanoTech with C. Watson. In 2016, following a breakthrough in microliter blood analysis using IBA, HemaDrop™, she founded SiO2 Innovates LLC.
Dr. Herbots focus on green manufacturing technology and its transfer from "Lab to Fab" in applications that require hermetic bonding for sensors (NanoBonding™), solar panels or electronics (EpOxides™, Nano-Oxides™), bio-medical applications – VitreOx™ for inhibiting fogging on laparoscopic lenses, medical implant surfaces, and other non-medical optical lenses and goggles. ProteinKnox™ was devised to control the effect of absorption of blood, blood proteins and tissue build-up on lenses and medical implants. Another of our technologies, FogKnox™ is a permanent, molecular-based control of fogging on vision-wear surfaces, where compatibility with eye tissues is important, such as protective and high-performance sport eyewear where fumes and bodily fluids can create an irritating environment for the wearer.
EDUCATION
Université Catholique de Louvain
1981 – 1984           PhD in Applied Physics in the Sciences of Microelectronics
Advisor: Prof. F. van De Wiele (†), Microelectronics Lab (FAI), WINFAB PhD Thesis Title: THE ROLE OF IMPURITY SEGREGATION AND SURFACE PREPARATION IN ALUMINUM-SILICON INTERDIFFUSION (Maxima Cum Laude)
PhD Thesis Funding: Awarded three consecutive IRSIA Doctoral Research Fellowship
1981-1984              IRSIA stands for "Institut pour l'Encouragement de la Recherche dans l'Industrie et l'Agriculture' for PhD  research proposal
1976 – 1981           B. Sc., i.r, Engineering in Applied Physics
1976 – 1981           Faculty of Applied Science (FSA), Louvain-La-Neuve, Eng. in Applied Physics, Undergraduate Thesis Title: DESIGN AND INSTALLATION OF A RUTHERFORD BACKSCATTERING SPECTROMETRY APPARATUS AND APPLICATION TO SEMICONDUCTOR CHARACTERIZATION, Magna Cum Laude.
MicroDrop Diagnostics LLC, Founder, Owner, CEO
SIO2 INNOVATES, Inc. 2016. Founder, Owner, CEO
SiO2 NanoTech LLC, Inc. 2013, co-Founder, co-Owner, CSO
SiO2 Associates, Inc. 2009, Founder, Owner
Professor Emerita, Physics, Arizona State University
Dora Suppes, Managing Partner, Co-Founder, Infinitum Bio-Med
Chief Executive/CO-Founder UV ONE Hygienics, Inc.
Dora Suppes has more than 25 years of entrepreneurial leadership in a wide variety of fields including Marketing, Biometrics, the Aesthetic Industry. Dora is also President of UV ONE Hygienics parent company, Diamond Sun Labs.
As Chief Executive Officer of UV ONE Hygienics, Dora draws on her years of experience to lead the company in an effective manner. She works closely with every member of the management team providing ongoing guidance on every aspect of the company.
Dora works by the motto "GSD" (Get Stuff Done) and is a powerhouse when it comes to startups and bringing them successfully across the finish line.
While her leadership style can be sometimes described as assertive, she has a unique ability to work with a wide array of people and personalities providing leadership to bring out the best in people while also inspiring high levels of productivity and quality.
Her strengths include the ability to see the future potential of a company and finding the right path to success, compassion to ensure the journey is always in integrity for all involved and the tenacity to make sure that her companies always get the attention they deserve. She also has a strong artistic side which gives her a nice mix of left brain analytics and right brain creativity.
Dora has functioned successfully in a variety of leadership positions with companies such as American Express, Starbucks and Fairmont Hotels and successfully ran her own marketing company for 15 years. She has done everything from building successful companies from the ground up to writing travel policy for companies such as IBM and Monsanto and developing new employee training programs.
In addition to functioning in leadership roles, Dora has also spent the last decade consulting with small businesses in the medical industry on how to effectively reach their goals and increase their bottom line.
Her passion for UV ONE Hygienics was instant as it was obvious to her that the key to defeating this pandemic was to not only find a cure for the virus but to also to empower people to feel safe and secure.
Mark Russell-Hill
COO,Co-Founder, Infinitum Bio-Med
Chief Operations Officer/Co-Founder UV ONE Hygienics, Inc.
Mark's background is in light and as such, he plays a key role in the UV ONE Hygienics executive team. Mark also lends his extraordinary understanding of how light works to the design and engineering process of all UV ONE solutions.
Starting his entrepreneurial career at a young age in Ireland he has worked in a broad range of environments often liaising with heads of state, celebrities, artists and CEOs of multinationals. A professional photographer for over 20 years Mark had a meteoric rise in his career when he became the youngest ever professional photographer in Europe to receive 2 Fellowships in his chosen disciplines. A fellowship is recognized internationally as technical, original and creative excellence that in it's pursuit has become exceptional. Such a feat had never been achieved before.
Too many accolades to mention Mark and his work have been featured on television, radio and in the international press including The New York Times.
Clients include Xerox, Smirnoff, Kodak, Clarins Cosmetics, The K Club, The Law Society of Ireland, and government agencies to name but a few. He has also worked and collaborated on a major telecoms rebranding in Europe, Microsoft and Coca Cola campaigns.
Mark believes that a broad spectrum of experience in many vocations is important for creative thought, bringing new ideas and concepts to manifestation. The world is constantly in a state of flux and nothing ever stays the same. He realised this at a young age and wanted to expand his perceptions and experience to align with the ever changing needs of society. Everything culminates at a point and aligns and that's why UV ONE Technology is the most exciting opportunity yet and the possibilities for the company's growth, the industries that will be created from it are endless. It will affect every man, woman and child.
Conceptual consultant, digital designer, networker, marketing, management, engineering, film production and property development are a handful of skill sets that Mark has been immersed in during his time here.
'Society as a whole is quantumly shifting. We have designed a set of solutions that will ultimately help humanity find peace of mind again in these uncertain times and provide a safer new environment in which to thrive" Mark said recently. Our company first and foremost is altruistic by nature.
We have assembled an amazing dynamic team of creative professionals in their chosen fields. Each being industry leaders and we have accumulated collectively close to 200 years of business experience.
Our time is Now!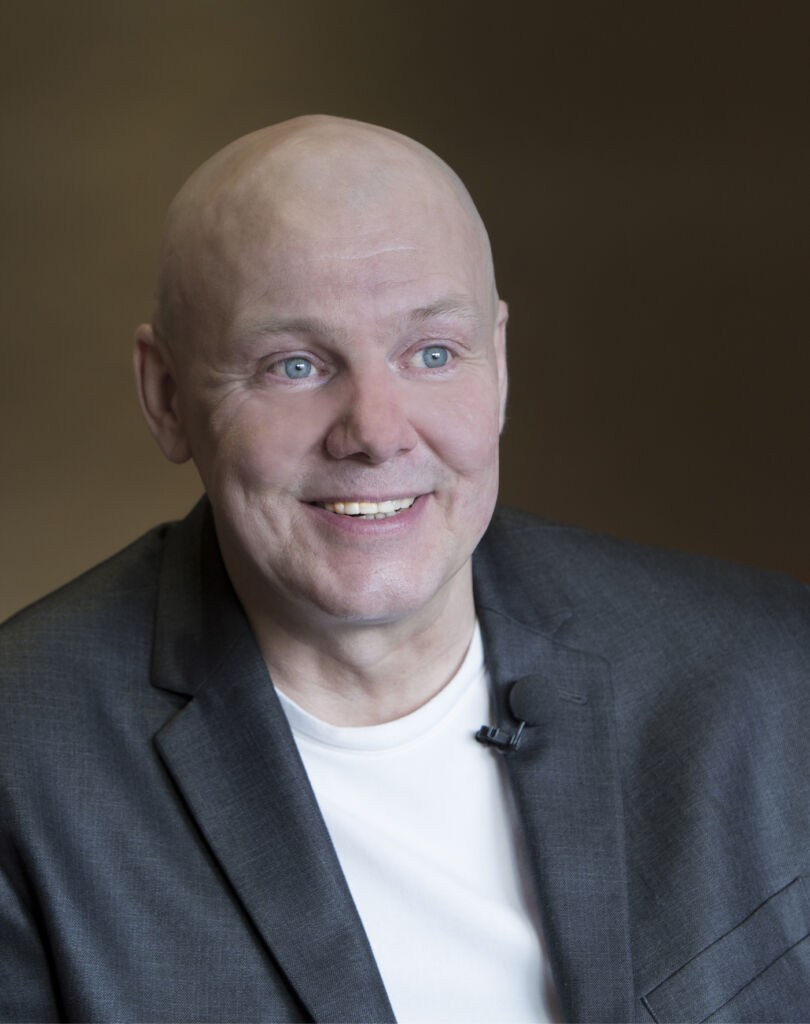 Cisco Schipperheijn
Chief Technical Officer, Co-Founder,Infinitum Bio-Med
Chief Technical Officer/Co-Founder, UV ONE Hygienics, Inc.
Streamline the Creation Process, Disruptive Technology, Pursuit of Perfection, Diversity of Innovation, Focus on Long-Term Viability
A recognized technology developer known for crafting the requisite strategic vision to achieve business goals, Cisco Schipperheijn offers a unique blend of executive acumen and actionable technical developments for predictable ROI and potential market dominance positioning.
As Founder and Chief Innovation and Strategic Creation Officer of Diamond Sun Labs, and Chief Technical Officer for UV ONE Hygienics, Cisco streamlines the creation process from conception to market debut by fulfilling predetermined consumer demand, delivering achievable resolve regarding identified market deficiencies, and anticipating the evolutionary path of a defined objective.
Cisco is the creator of UVX light technology and the subsequent customizable product offerings UV ONE Hygienics has today.
The primary factors Cisco uses to assign priority among a selection of prospective technologies are evaluating the potential to disrupt the current market standard, the confidence in his ability to develop to the point of perfection leaving little to no room for improvement and evaluate the size of the marketplace to maximize the full return on investment.
As it is evident, considering the broad range of development currently underway at Diamond Sun Labs, and with the launch of UV ONE Hygienics, Cisco has demonstrated the ability to drive technical innovation among a diverse range of industries. The combined economic strength of the technologies presently in development, provide a stable financial platform to deliver long-term viability and continued innovation.
While serving as Chief Executive Officer with Splitfish Gameware, Inc., Cisco was responsible for creation of the company's most successful product, the fragFX FPS controller. The fragFX garnered many sales, and competitive and editorial awards. The world's number one ranked F.P.S. player "Dennis zdd Dozier" along with countless other top tier players attribute part of their success to the fragFX controller. The other notable product developments included the eyeFX 3D adapter and the dualFX controller. These two products made their market debut on the CNBC "Power Lunch" program and featured market first innovations, which have yet to be surpassed. The eyeFX 3D is still the only device able to produce true stereoscopic 3D from games that do not support 3D. While the dualFX is the world's first Laser guided video game controller.
Cisco's career includes leadership roles at Consumer Broadband Network, Inc., where his duties included designing an advanced graphic user interface, and research and development as founding member and CEO. At Internet Service Brokers, Inc., Cisco held the title of Co-Founder and CEO.
Music Service Bureau, Inc., a record company Co-Founded by Cisco, achieved recognition as one of the industry's top independent record labels. In addition to producing Juno (Canada's Grammy) award winning artists, Music Service Bureau, Inc., he established a global import and redistribution business. The cornerstone to the distribution arm of the business was the in-house SCO-Unix-developed "Point of Distribution" software and the global 300,000 CD-title database.
The entrepreneurial bug bit hard, leading to his early departure from high school. Eager to make his mark and confident in his ability to acquire the necessary education required to accomplish any objective, he set his sights on a small startup. Unbeknownst to him at the time, Cisco's experience working with the founder of Aphelion Data Banks furnished him with the necessary mentorship that would forge the leadership skills he has today. Equally important was the hands-on experience he received by participating in the creation process from conception to completion. The experience as a whole has fueled his passion to develop and produce successful technical innovation.
Dennis Gross
Director of Sales, Co-Founder Infinitum Bio-Med
Dennis serves as the President of UV ONE Hygienics and Director of Sales for both UV ONE Hygienics and Infinitum Bio-Med. He brings to the role, years of experience and relationships throughout the world.
Dennis has over 40 years' experience in the design, development and deployment of telecommunications and payment systems; he's worked for telecoms, money transmitters, acquiring banks and processors; and on the issuing side has launched and manages a prepaid processing platform called The Perfect Processor or TPP.  His deep understanding of the sales and marketing processes as well as the operational issues of running an authorization and card-issuing prepaid processing platform have benefited a wide range of organizations in both the private and public sectors. His key strengths are prepaid processing, program management, telecommunications, money transmissions, and applying payment skills to create opportunities of an entrepreneurial nature that include FinTech startups marketing biometric authentication systems to providers of form factors with payment-industry semiconductor technologies.
As principal and founder of The Parallel Group in 1996, Dennis has developed a reputation as one of the country's foremost authorities on the development and implementation of stored value and prepaid programs for products such as gift cards sold at retail, incentive cards issued by resorts or issued by other types of non-bank institutions, and prepaid cards used in lieu of payroll checks.
Early in his career, Dennis spent several years in a senior management role with Western Union where he managed marketing and sales efforts in the Northeast region.  After joining MCI as an Executive Director for Sales and Business Development, he was relocated to Dallas, TX.
Gaining significant industry knowledge and establishing his network of people and companies, Dennis exited corporate America to pursue his entrepreneurial spirit by forming a Collections Company that worked for telecommunications service providers delivering long distance services to consumers and businesses.  Dennis ran this business successfully for a decade before relocating back to New York during the heydays of prepaid long-distance calling cards.
GTS was one of the early leaders in the prepaid LD markets, where Dennis led their sales efforts in establishing themselves before being bought by InComm, which is the largest provider of gift card malls in the US.  He left GTS and went to work for Qwest Communications International (now called CenturyLink) where he was the National Sales manager for their prepaid phone card division.
Seeing the opportunities in launching and managing prepaid card programs, Dennis and his partner, Fred Kortmann, first launched a Prepaid Program Management shop which they transformed into a full-blown prepaid processing authorization platform with bank sponsorship issuing Visa and Mastercard-branded prepaid cards in a variety of venues.  The Perfect Processor or TPP, Ltd. Was formed in 2013 and is a successful prepaid processing platform settling in excess of $100 million dollars through the brands' networks.  Overtime, TPP's clients and partners became known as the 'FinTech Industry' which is a large group of tech savvy companies providing alternatives to traditional banking via the delivery of superior technologies and mobile applications.
In 2017, Dennis and his colleagues were introduced to a group developing several patented, industry-changing nanotechnologies.  Once again, seeing a large potential to redefine an industry, Dennis is heading up a group of scientists and investors to form what is now BioVetrics, which is a biometrics authentication software that runs on semiconductor technologies costing less than $1 instead of the $5 to $7 normally charged for chips capable of processing a biometric comparison transaction.
Dennis believes in giving back to the community and is an active member of the community.  He holds a BA in Management from Fordham University and an MBA in International Business from Columbia University.  Dennis is married and lives in New York on Long Island.